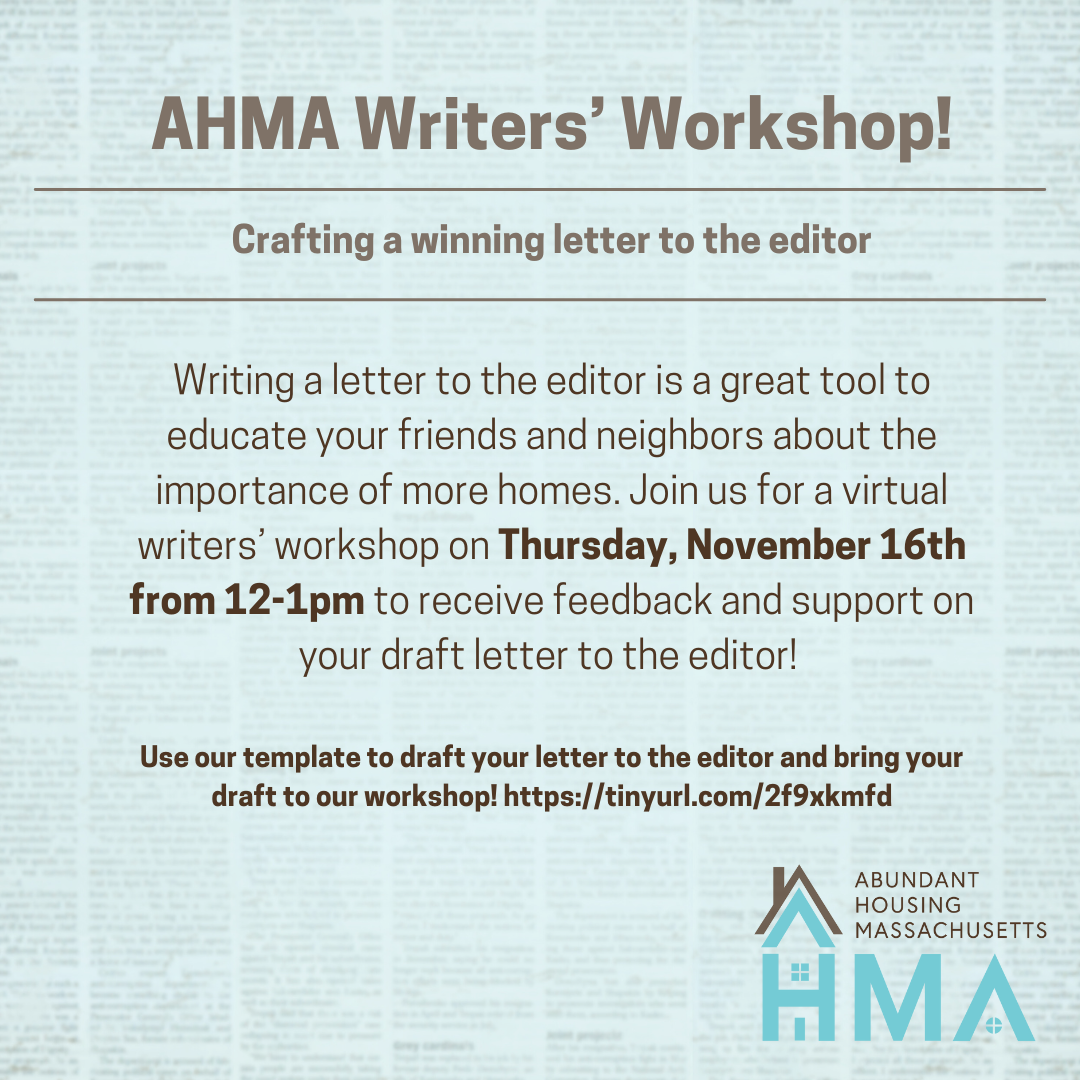 Date: Thursday, November 16, 2023 
Time: Noon- 1 p.m.
Location: Zoom Registration
Writing your own pro-housing letter to the editor for your local paper is one of the most effective tools for educating your neighbors about the importance of more homes near transit in compliance with the MBTA Communities Law. You can use our template to write your own personal letter to the editor.  Join us for this informal writers workshop to receive constructive feedback and support on your draft Letter to the Editor!